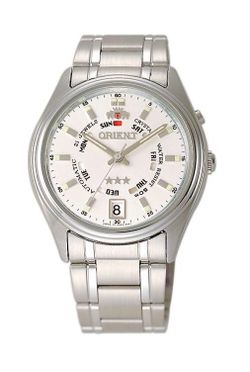 Last Monday, we announced our best-ever DG contest prize, one of Orient Japan's automatic watches. The one we featured last week was a ladies watch. But when the folks at Orient Japan found out that about half DG's readers are, in fact, men, they added this model as an additional choice. The winner will get to pick his or her favorite of the two watches.
To enter, just leave a comment below and be sure to give us your email address (not for publication) and website, if any. Entries from this post will be combined with last week's, and the winner will be selected on November 1, using Random.org, and announced on November 2.
And take a look at the Orient Japan site, where you'll find nice looking, but not-so-snappily named, models like the CEX0R001W.
Contest open to U.S. residents only.