With shoppers in a frenzy preparing for DG's four-month anniversary on December 25, we asked a number of contributors to recommend glamorous gifts that don't require braving the malls. Save gas and aggravation. Let your broadband do the walking.
Carmindy

I am obsessed with Ippolita jewelry. Just one plain gold hammered bangle is so fabulous and the gift of gold these days is a safer investment than anything else! This is for any women with expensive taste who likes chic simplicity instead of over-the-top bling.
The other gift I would recommend is a stocking stuffer and it's
Plumeria Blossom incense
by Maui Lani Incense. This is my favorite flower and I have never seen this scent anywhere else.
Carmindy, interviewed by DG
here
, is a makeup artist best known for her work on TLC's "What Not to Wear" and the author of
Get Positively Beautiful
and
The 5-Minute Face
.
Kate Coe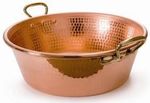 Mauviel Copper
: Nothing says "serious cook" like French copper. It's the kitchen equivalent of mine-cut diamonds--everything else looks more expensive. I think the
jam pan
is actually the most useful--centerpiece, drinks cooler, logs for the fireplace.....
Jackie Danicki
Tarte Glam on The Go Kabuki Brush
: Soft, luxurious, makes you gorgeous and comes in ultra-glam violet croc case
Jackie Danicki, who was interviewed by DG
here
, is the director of marketing for
Qik
and blogs, with Hillary Johnson, at
Jack & Hill
.
Groomzilla
Tom Ford for Men cologne.
Tom Ford has been unstoppable this year, both at the helm of his eponymous high-end clothing and accessories line and at the center of his full-court press both behind and in front of the camera. One of the most sensual (and arguably glamorous) images of the past year was the sight of a Tom Ford cologne bottle pressed invitingly into the recesses of a woman's pelvis by her red lacquered nails (Jungle Red, no doubt). Sex sells, and for that reason alone, this cologne should go flying off the shelf. But more importantly, it actually smells wonderful. With just a few strategic squirts, you can undo one more button on your shirt, bare your immaculately-manscaped chest, and begin a Holiday party filled with models and bottles.
Ren Mayblossom and Blue Cypress Balancing Facial Cleansing Gel.
I love ridiculous products for my skin, and the more outrageous the claims (unicorn horn! chirically correct molecules! fair-trade alpha-hydroxy!), the more excited I become. In the case of Ren's wonderfully-effective cleanser, I can delight in the absurd ingredients (mayblossom? blue cypress? I'm sure these foods promote proper unicorn horn growth!) and experience noticably cleaner, fresher skin. Also, I can torture my husband that I spent $32 on "soap" that can only be used on one part of my body.
Groomzilla is the nom de plume of a newlywed Los Angeles attorney who chronicled his adventures in gay wedding planning in a series of
DG posts
.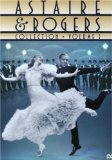 Astaire & Rogers Collection, Vol. 1 (Top Hat / Swing Time / Follow the Fleet / Shall We Dance / The Barkleys of Broadway)
: Fred Astaire, Ginger Rogers are always glamorous. Check out the Super glam sets in "Swing Time," featuring crystal clear cellophane used as slipcovers on the chairs and as tablecloths in the nightclub scene. The big white sets of these early Hollywood movies--inspired by the 1925 Exposition Internationale des Arts Décoratifs et Industriels Modernes--were the epitome of Art Deco.
Another movie with glamorous Art Deco sets is the original version of
The Women,
starring Joan Crawford, Norma Shearer, and Rosalind Russell--especially the fashion show scene. I've been playing both these films on a big screen without the sound, and they are like art installations.
Joan Kron is contributing editor at large for Allure magazine and the author of
books on plastic surgery and home interiors
. She was interviewed by DG
here
.
Paige Phelps
Sigerson Morrison for Target Lustra D'Orsay Pumps
: Siegerson Morrison is a terrifically expensive, wonderful shoe brand that I usually drool over but can't afford. If you're not giving this to yourself, consider it for your hip sister or sis-in-law. It's funky and fun and can be dressed up or down. And for those who think these capsule brand promos don't offer the goods, think again. Everytime I've worn my Lela Rose for Payless or Target's International Go collection clothes, I've gotten compliments, so they do deliver.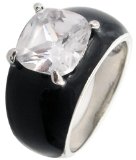 With all due respect to the lure of perfume and jewels, some of us spend most of our glamour budget on books. Here are some favorites.
For travelers, art lovers, and people who wish they traveled more or knew more about art, Alain de Botton's
The Art of Travel
is an entertaining read that smuggles in a remarkable amount of cultural education. After discovering it in London, I bought copies for several family members.
Whimsical, sweet, and knowing,
Edward Monkton books
make great stocking stuffers for glamoristas. I'm particularly fond of
Shoes, Chocs, Bags, and Frocks
. (For samples of the art, check out the
Edward Monkton website
.)
Finally, I never miss an opportunity to plug my favorite book about glamour (though I'm not sure anyone else thinks of it that way): Michael Chabon's Great American Novel,
The Amazing Adventures of Kavalier & Clay
.
Virginia Postrel
is a Los Angeles-based columnist and
author
and DG's editor-in-chief.
Diego Rodriguez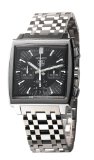 For people who want to counter the "Do you have an iPhone?" question with a "No, but I pack a M8" answer: the
Leica M8
. Nothing makes me wonder "Just who is that person" more than a Leica M8. Tucked discretely under one's arm, or brandished boldly across a chest, the M8 is a soft-spoken yet potent beacon of technological glamour.
TAG Heuer Men's Monaco Automatic Chronograph Watch
: If the names 911, R8, M3, or GT-R make your heart race, this is your timepiece. McQueen wore one, and it's named after the most glamorous kingdom left in the world. Royalty, speed, sex, adrenaline, and crisp, elegant aesthetics, all together on your wrist.
Diego Rodriguez
is a partner at IDEO, a professor at the Stanford d-school, and a regular DG contributor.
Nancy Rommelman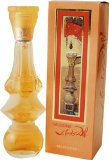 Salvador Dali perfumes
The
Dalissime
[Nancy's husband] Din and I originally bought for Hillary [Johnson, his sister] back in 1997. When I literally could not keep my nose out of her neck, I bought myself some. It's very feminine, as in, men go gaga for it.
I also really, really like the
Laguna
, which is "fresher," faster, and always make me feel very racy and ready. Also, can you beat these bottles? No, you cannot.
Nancy Rommelman
is a Portland, Oregon-based writer,
blogger
, and the
author of several books
. She was interviewed by DG
here
.

Anne Stewart
The
stationery set
: This is the perfect fashionable gift for young romantics, or for glamour gals who still remember when Casablanca was first released. Because there's nothing more glamorous than sending a goodbye forever note to a lover on your own stationary, except maybe sending the next note…
The
personalized child's calling card:
A super-cute stocking stuffer for those just initiated to the world of glamour (or for their fashionable moms). Personalized children's calling cards are a chic way to make introductions and organize play dates. Stylish, convenient, and they make you feel all grown up, in a good way.
Anne Stewart
is a Cleveland-based writer and graphic designer who recently wrote
a DG post
on the cover art of hip-hop mixtapes.
Regina Walton
I like to give people very pretty mother-of-pearl Korean business card holders like
this one
on Ebay. Here is a similar product on Amazon by Swarovski - pave
crystals
. They don't seem to have a lot in stock so maybe it's last season's. There is a
zebra print
one and a
leopard print
one. You need to exercise caution with animal prints, but I think these cases hit glamour and not tacky.
Another, with green crystals
. Another, that has a little Monet painting on it
. (I link these two because they seem to be well stocked - the Monet one I really like.)
I've got a theme: I like pretty card holders that aren't just these plain boring things. I've even attached a pic of the one I carry.
Also, I'm big on nice pens. I use Waterman fountain pens exclusively (I've been a fountain pen fiend since middle school and cut my teach on how to use them when they made the cheap ones with colored ink). Anyway, I know Amazon has a good selection of those. For those who are scared of ink leaks there is always a nice fountain pen. Either way, a nice pen is distinguished, stylish and definitely glamourous. This is the one I use now
. But, yeah, I've got a few of them.
Regina Walton is a Seoul-based journalist and blogger. She interviewed fashionista Diane Pernet for DG.