The Allure Of The Catalog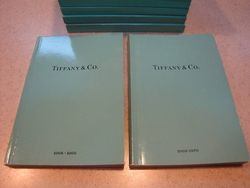 I'm a Christmas-shopping purist, which means that I don't really start until after Thanksgiving is over. Retailers, of course, start the season a little earlier—well before all the Halloween candy is gone. What this means at my house is that my mailbox is stuffed to the brim with gift-touting catalogs. Fancy food, educational toys, historically accurate tchotchkes from museum gift shops, lots of silver picture frames—I'm never quite sure what I'll find when I open my mailbox, but it's always exciting.
And I do mean exciting. I realize that not everyone feels as I do and no, catalogs are definitely not environmentally friendly, but I can't help it: I love them. I always have, ever since I was a little girl, when I spent hours poring over every magazine I could get my hands on. When I was a kid, during the mid-80s, my catalogs of choice came from Horchow and Neiman Marcus—apparently I liked what companies from Dallas had to offer (in 1988, Horchow became a part of Neiman Marcus). I spent hours with those books, reading descriptions, analyzing the products and playing a strange little game I called "marking."
When I was marking, I'd make a small check mark or asterix next to each item in a book that I wanted - not so much for myself, but for an imagined future me. I'd read through the catalogs over and over again, each time selecting different clothes, different bedding, and different furniture, as I dreamed of different lives I might lead (somewhat different, at least—in all of my lives, I was obviously able to afford whatever I wanted to buy). There's room to debate how healthy it was for me to define my imaginary futures by the cashmere sweaters and fake Ming dynasty bedroom accessories featured in the catalogs, but it was a fun pastime, I think I've escaped lasting damage, and the reality is that our material choices do play a role in communicating to others who we've chosen to be.
As a kid, I thought I was alone in my game, but I wasn't. Some time ago, I came across a post written by Square With Flair on the lifestyle blog Easy and Elegant Life. SWF wrote about vintage Tiffany catalogs, which he has been collecting since, well, since they weren't vintage. His experience with the catalogs gave me some additional perspective on my own game:
It started when I was a teenager in the 1970s, living in a small, remote, northern town and dreaming of New York sophistication and perfect taste. I'd save my allowance and send $2.00 to Tiffany's in New York for their delicious little blue book catalog. It always seemed an eternity until they arrived, but they always did. How I pored over those charming little books for hours, days, weeks…for years! I collected one each year, and I studied them over and over. Boy, that was better than any fine arts course, and I've taken plenty of those.
Mid-80s Horchow books, with their big hair, Big Dallas looks, were a far cry from the carefully curated Tiffany books of SWF's youth, but they provided some of the same lessons for me—lessons about color, balance and trend.
Today, old Horchow and Neimans books might not be in high demand (though I wish I still had a few), but collectors recognize the value of those gorgeous Tiffany catalogs—right now, a collection of 14 vintage books from 1969-1981 is available on eBay for a "buy it now" price of $1,800. They do make a lovely collection— and an educational one, too.
At my house, the "marking" game continues with my son. He calls his game "titling" (I think it has something to do with car titles, but I'm not completely sure how his mind works). Right now, he spends most of his time with LEGO books and Halloween costume catalogs, imagining what he might do with a Harry Potter costume or a giant set of Indiana Jones LEGOs. Every once in a while, though, he picks up a "grown-up" catalog and starts paging through, stopping here and there to check out fireplace sets or high-end cookware. At four, he's quickly developing an understanding of how that stuff relates to the lives we lead and the choices we make—and he's already starting to make his own decisions about how he wants to fit into the material world we live in.
[Photo credit: eBay user bookgen.]