Tale Of Craig Raywood Told In Los Angeles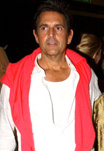 Steve Oney writes a compelling piece in Los Angeles magazine about decorator/conman/serial debtor Craig Raywood. Raywood came to LA from New York, where in the 80s, he'd done well as an interior designer:
For someone with Raywood's gifts, Los Angeles was the land of opportunity. He could take advantage of the city's insecurity about fashion and decor. Despite all the wealth in L.A., much of it is temporal—a hit TV series, an executive position at a studio—and at least in matters of interior design, there's more concern with comfort and first impressions than with provenance. ...

Because Raywood billed himself as an arbiter of style favored by Manhattan's old money, because he carried himself with such authority, he was accorded an added respect here. The setup was perfect—he might never run out of new prospects to seduce.
Unfortuantely, bad checks were one of his tools of seduction, and that never ends well.
Part two of the story appears in the December issue.