Photographer Needed: Kidney Prom Sunday In Sherman Oaks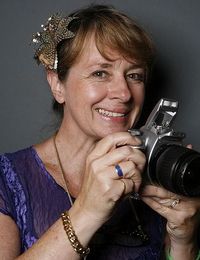 DG friend Karol Franks, who took the candid photos at our famous hat party, is looking for help at another glamorous event: a special prom for teenagers with kidney disease, who often have to miss their schools' proms for dialysis treatments. The prom is free, including dinner, transportation, gowns for the girls and ties for the guys. It only provides a fun evening but also gives teens with kidney disease a way to meet other young people facing similar challenges.

Here's Karol's notice:
I need help shooting candid photos of an event I have volunteered at the last 4 years. Sorry for the late notice but our photog had a family crisis and will not return in time. If you're available please message me. We will feed you! Event Info: RSN 11th Annual Renal Teen Prom - Theme: Masquerade! Sun. Jan 17 6 PM - 11 PM - Sherman Oaks, CA
For more information, or to volunteer, contact Karol at okarol-at-yahoo.com. This is a great cause. If you can't volunteer, consider making a financial contribution: Thanks to in-kind donations, just $25 will cover one teen's evening.