Obsolete Travel Glamour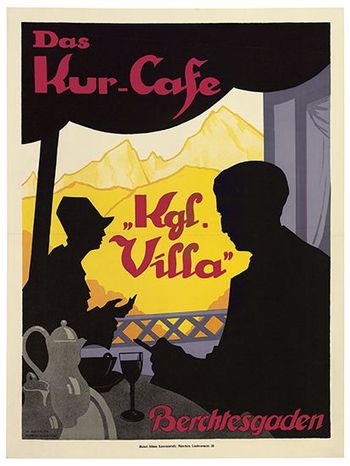 Notes the catalog:
Situated in the majestic Bavarian Alps, near the Austrian border, Berchtesgaden's reputation took a drastic turn for the worse in the 1920s, when the mountainous area became a popular Nazi high command retreat. Prior to that the region was an upscale holiday destination and resort, as evidenced by this Art Deco image of a couple at the "Königliche Villa" (Royal Villa,) an elegant and popular spa.
Finally, this 1957 poster captures a bit of Jet Age cosmopolitanism: the United Nations building as an exciting New York tourist attraction.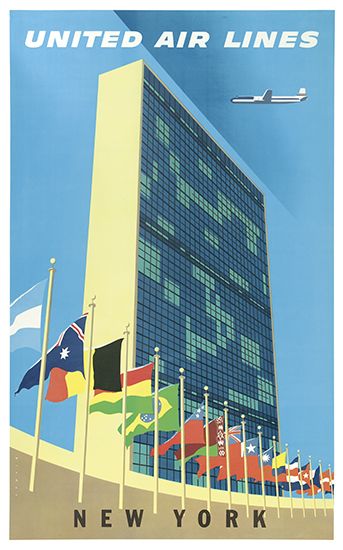 The building is now undergoing a $2 billion renovation to bring it up to building-code standards and improve energy efficiency. Those repairs may remove the building's asbestos and improve its fire safety, but they won't bring back that midcentury glamour.