Hidden Treasures: From Hurrell To Hats, Collectors Preserve The Arts Of Commerce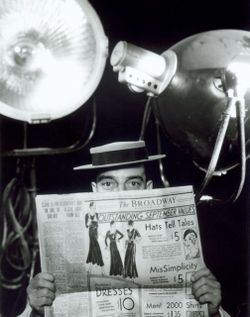 Tonight's DG party celebrating the glamour of hats (and our first anniversary) includes some rarely seen highlights from two museum-quality collections, both hidden away in Los Angeles-area homes.
Although some of Wendy Ann's hats are from famous fashion designers, including Chanel, Dior and Schiaparelli, many are from hat specialists like Madame Georgette who were renowned in their day but are now forgotten. "I want to make sure that they're recognized and remembered. That's my main purpose," she says.