DIY Political Imagery
Browsing through Zazzle, the site we use to create and sell DG merchandise, is an interesting way to get a look at grassroots political enthusiasms, pro and con. OCTOBER 2 UPDATE: Zazzle is running a VP debate-day sale, $1 off on political stuff, enter promocode DEBATEDEALS2.
Who gets the lipstick vote?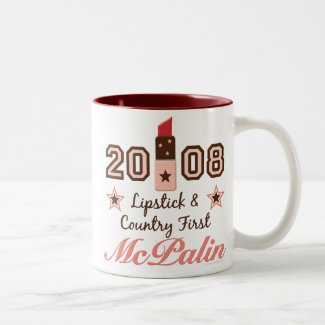 Obama: Savior or Antichrist?