Hip Hop Glamour: The Mixtape
DG welcomes guest blogger Anne Stewart, a writer and graphic designer in Cleveland, who regularly blogs for Hotcards, a print and design house whose work illustrates this post.--Virginia
At a time when our Hollywood stars are Colin Farrell and Lindsey Lohan, and pop diva status is conferred on Amy Winehouse and Britney Spears, many people are turning to hip hop in their search for glamour. The superstars of hip hop are carefully groomed, fashionably dressed, and portrayed through music, videos, and album covers as fabulously wealthy, mysterious, and often dangerous (although not in a bad way).
By inviting people into a world of dark, gritty origins, meteoric rises to stardom, and dreams realized and indulged, hip hop is redefining glamour in popular culture. And for the ultimate crash course in hip hop glamour, the best place to look is the mixtape cover.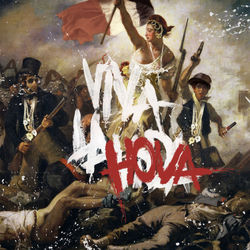 Architects of Glamour
Whether it's a playlist put together by J-Love, a remix, like the recent Viva La Hova from Mick Boogie and Terry Urban, or a random blend of Lil Wayne's latest studio work, a huge number of hip hop mixtapes are constantly being released as free promotional tools. And, along with the albums – even if they're exclusively released online – comes cover art, the frontline of mixtape advertising, and the embodiment of the creative process behind hip hop glamour.
The best mixtape cover artists are not unlike old school Hollywood photographers à la Geoge Hurrell, using the tricks of the working artist's trade to raise their subject matter to incredible heights. Both are the architects behind a very specific story of glamour, both depict worlds so perfectly enchanted that they could only be the products of imagination.
Anatomy of a Mixtape Cover
The typical mixtape cover includes elements like piles of money glowing softly along the bottom edge of the design, and a city skyline in the background, often at sunset, often with birds taking flight in the distance.
In between we find hot cars, beautiful women, cool shades, and massive bling that would definitely look tacky if it wasn't being worn so audaciously.
But beyond these material trappings, we find the true genius of the cover artists in the idealization of their subjects. The rappers and DJs featured on mixtape covers, famous or not, are portrayed as superheroes, heads of state, gods and goddesses, and otherworldly beings capable of holding this world in the palms of their hands.
All this opulence and braggadocio is the more glamorous, because it's purely the stuff of dreams. The mixtape cover is little more than the desires of the musicians themselves, assembled by cover designers in Photoshop, constructed to sell an idea in the hopes of making it a reality.
The Facts Behind the Fantasy
The truth is that the entire glamour of the endlessly wealthy, powerful, and indulgent hip hop world is a story created by designers sitting behind desks, splicing together this publicity photo and that stock image of a Ferrari, or a set of wings, or a helicopter. Rappers that have never met are cut and pasted together, sometimes heads are placed on different bodies.
The mixtape cover is a contrivance of such epic proportions because mixtapes are created by musicians releasing material to create hype, not to make a million bucks. This means that there's never the cash, or the time, to actually assemble the DJs and emcees involved for a photo shoot, complete with props and costumes and dancing girls.
And so the whole thing is made up. And the beauty of it is that hip hop glamour only becomes a reality if it can first sell the fact of its existence. The artists are often just as desperate for the fantasy to become real as are the fans gazing up at posters on our bedroom ceilings.
Rappers and DJs may be the antithesis of the Golden Age cinema goddesses who once defined glamour, but they are pop culture's new school, and that means a whole new kind of glammer.
This new incarnation can be over the top and often crass, but it's also mythic in narrative and proportion, magical in its ability to embody the exoticism of the mundane, and unapologetically enamored with fabulousness. Who among us can ask for more glamour than that?
All mixtape cover art provided by graphic designer Glen Infante of Hotcards.com.