Glamour May Look Effortless, But Maintenance Is Required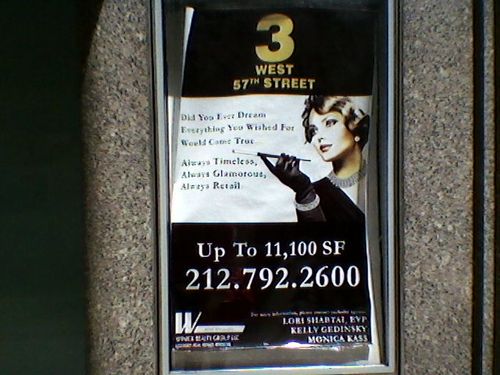 On a recent visit to New York, I snapped this photo with my dumb phone. (The low-res quality actually makes it look a little more glamorous than it did in real life.) It's a perfect example of why declaring something "glamorous" doesn't make it so. If you can't even manage to keep up your sign, why should we expect the building to be any better?
Here's another example, a screen shot of the website for the then-newly remodeled Peninsula Hotel in Shanghai. I was looking at the website while planning a trip to look for glamour in Shanghai. This carelessness convinced me not to look for it at the Peninsula.