Feline Software Glamour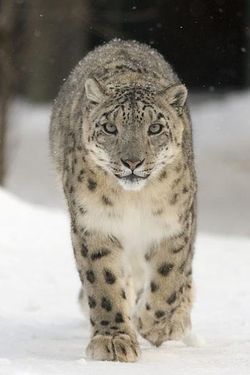 When Amazon sent me a plug for pre-ordering the new Mac OS—and for encouraging
DG
readers to
order it though us
to generate a few expense-paying bucks—I was struck by the the name.
Snow Leopard
. The combination of the exotic idea of Himalayan
snow
with the feline grace and power of the
leopard
seemed the epitome of glamour. I'm only vaguely aware of what a snow leopard is, and the picture in my mind is even more glamorous and exotic than the
real cat
.
Code names are standard for software under development, and any glamour they may have generally reflects geek culture. (Microsoft uses a lot that
sound like superhero monikers
.) But Apple has turned these internal references into brand names, and whoever decided to use the names of big cats definitely has an eye for glamour.
From
this site
, here's a list of the Mac OS's feline aliases. Jaguar was the first widely used in public.
| Release | Codename | Release Date |
| --- | --- | --- |
| 10.0 | Cheetah | March 2001 |
| 10.1 | Puma | September 2001 |
| 10.2 | Jaguar | August 2002 |
| 10.3 | Panther | October 2003 |
| 10.4 | Tiger | April 2005 |
| 10.5 | Leopard | October 2007 |
| 10.6 | Snow Leopard | |
Big cats represent grace, power, and autonomy—not a bad metaphor for an operating system from a company known for the glamour of its products and the "reality distortion field" (a good definition of glamour) of its CEO. As computer pioneer Alan Kay
has said
, "Steve understands desire."
Mac users, pre-order Snow Leopard here: