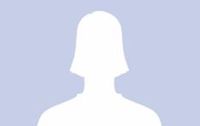 If my DG email inbox is any indication, people are getting increasingly paranoid about how they look in their Facebook photos. Or at least the publicists for various skincare and beauty products hope they are.
One PR query asks, "Is Your Face Facebook Ready?"
Did you know the there are more than 500 million active users on Facebook? Most people block their walls and photo albums, but profile photos are broadcast to anyone who cares to look—from new classmates to prospective employers. Don't let a bad complexion ruin your image on Facebook… and beyond. Prep your skin for your close up with Vichy Laboratoires skincare solutions. Whether you have acne scars, puffy eyes or oily skin, Vichy will help you put your best face forward.
Another has the subject line, "Look Picture Perfect!"
Unfortunately, every picture you are photographed in isn't always Facebook "profile" worthy and we've all had photos taken that we are not proud of. Luckily, Romy Fazeli of Kymaro Health and Beauty offers quick inexpensive tips to give you a photo-ready look.
Her mixed-bag of recommendations includes a teeth whitener, body shapers, and jewelry. I wonder what they have in common?