I've set up a Pinterest board for my forthcoming book The Power of Glamour, featuring photos with quotes from the book. Here are a few samples:

The book (pre-order your copy here) includes four photos by the great architectural photographer Julius Shulman, including this one of the Kaufmann House in Palm Springs.

One of the biggest misconceptions about glamour is that it is somehow feminine. Men are as susceptible to glamour as women, but it takes different forms for different audiences. One of the first uses of the word glamour in the modern sense was in reference to "the glamour of battle," and martial glamour is one of glamour's most ancient forms.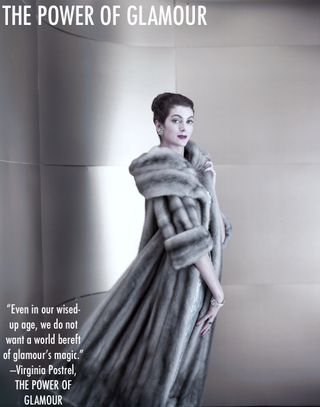 One of the delightful discoveries during my research was the work of photographer Virginia Thoren, who specialized in glamorously portraying fur coats in mid-20th-century ads. I hope to feature an interview with her in a later DG post but, in the meantime, you can see more of her work at the June Bateman Fine Art site.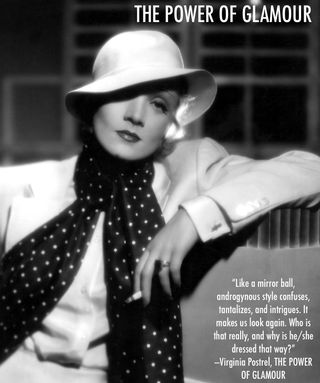 Mystery is an essential element of glamour and the subject of chapter five of The Power of Glamour.
The Power of Glamour will be published November 5. You can pre-order the book here.
[Julius Shulman's photo of the Kaufmann House © J. Paul Getty Trust. Used with Permission. Julius Shulman Photography Archive, Research Library at the Getty Research Institute (2004.R.10). Model in Silverblue Mink, 1956, copyright Virginia Thoren, courtesy of June Bateman Fine Art and The Virginia Thoren Collection at the Pratt Institute Libraries.]