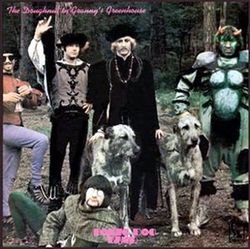 According to the New York Times, people want music that "goes with" their decor. Consultants assemble playlists for those who want customized music:
"When someone walks in and hears great music, it's like looking at a wonderful painting on the wall that gives you certain emotions," said Mr. Wagner, who gets his playlists updated quarterly. "I love that I don't have to think about what to put on. It's already done for me."

Emphasis on "think". Likewise:
Most of the tracks on the 10-hour compilation that she continues to play are by acts she had previously never heard of, like the contemporary pop singer Joshua Radin and the folk artist Brett Dennen. The playlist has an overall warm sound, Ms. Goldberg said, which harmonizes with her apartment's open floor plan and casual, contemporary feel. "It was like they could read my mind."
It's not just the floorplan that's empty. As someone who owns roughly 1200 albums, CDs, tapes and so on, I can't fathom having someone pick music for me based on my taste in furnishings.
Having a bad day? Tough. The playlist insists that only perky music is suitable, not Mahler.
A professor quoted in the piece plays Luther Vandross in the living room but Alison Krauss in the kitchen. Gee, I wonder what room gets the Bonzo Dog Band or Dave Edmunds and Rockpile? I'd guess the home gym, but that might be too matchy-matchy.